Manuel Álvarez, the historic president of CD Canillas, dies

  Updated:

   save
 
Modest Madrid soccer is in mourning. Manuel Álvarez Fernández president between 1998 and 2013 of the historic Club Deportivo Canillas, one of the clubs in the Spanish capital with the longest standing, has died this Wednesday, May 27, after two months fight against cancer.
⚫💙 All our love for your family and friends, an oviedista leaves. DEP. #RealOviedo https://t.co/JGWOeKgLiy

– Real Oviedo (@RealOviedo) May 27, 2020
CD Canillas was born in 1961 in the Los Reminos bar, on Nápoles street, and since the 1990s it has been a benchmark for grassroots football in the Community of Madrid especially thanks to the management of Manuel Álvarez, the president who has held this position for the longest period in the club. Under his mandate, Canillas achieved collaboration agreements with the most important clubs in the capital, such as Real Madrid, which earned him various recognitions from UEFA and FIFA, and his popularity grew like foam.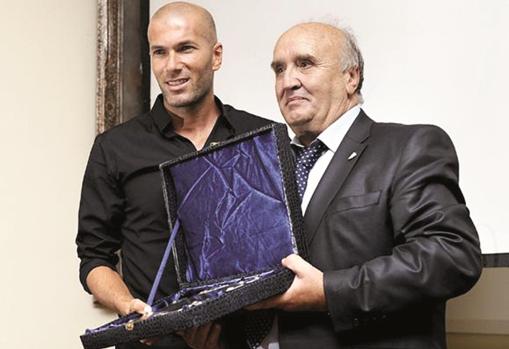 In addition, with Álvarez as president a radio station was modernized. and its own television channel, the official website was launched, and the club grew athletically to have 32 teams in all categories, from prebenjamines to fans, including women's football. In total, more than 600 boys and girls who enjoyed and still enjoy the passion of soccer at CD Canillas a club that is mourning today after the loss of Manuel Álvarez, the best president in its history, a personal friend of Mourinho and Zidane, and whose unfulfilled dream was to one day direct his beloved Real Oviedo. Rest in peace.